This site is currently being constructed and is only on the preliminary stages of development. Please feel free to contribute with your comments and suggestions.
MANIC ARCADE HAS A NEW SATELLITE LOCATION!!! Click on the picture to see more shots of Mom in action!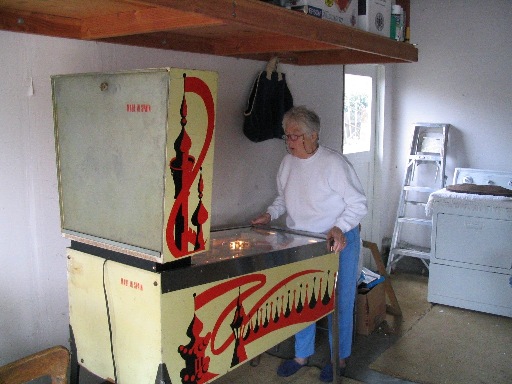 Now Mom has one of her own! :-)
If you would like a link to your web site which is dedicated to the hobby of Arcade Game collecting, repairing or supplying, please drop me a note by clicking on the link below.